Good times are teed up (sorry, we couldn't resist) at Waterloo's three municipal golf courses. An enjoyable round is just a quick swing away!
Irv Warren Golf Course was established in 1908 and is home to the longest running professional golf tournament in Iowa, the Waterloo Open. With 100+year old trees, two ponds and rolling fairways, this course is playable from all yardage.
Gates Golf Course, established in 1928, is picturesque with groves of mature oak and maple trees, ponds and various species of wildlife engage golfers. The rolling terrain of 6,800+ yards off the men's tees keeps this course challenging for the experienced golfer and fun for those with a little less sand in their bag.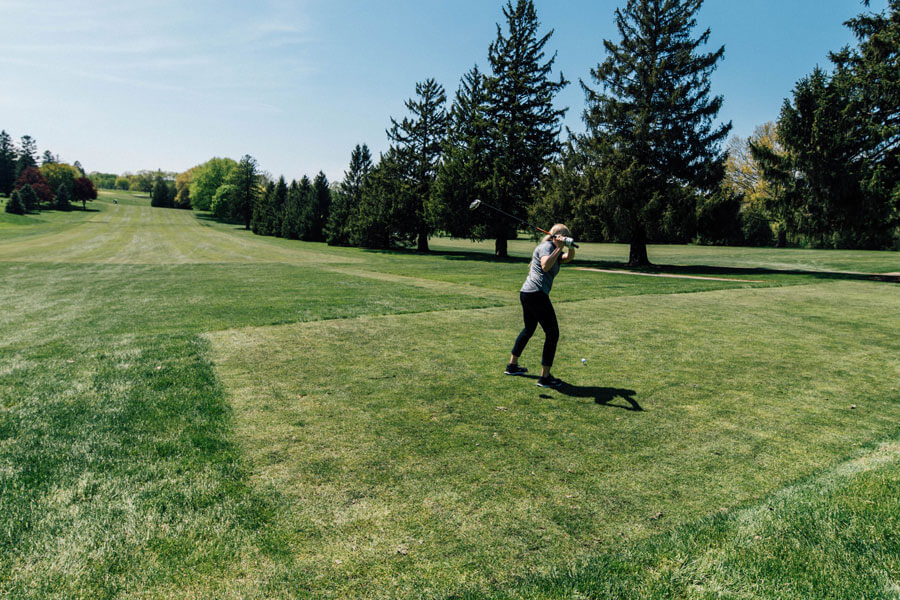 South Hills Golf Course, located near Lost Island Water Park & the Isle Casino & Hotel, is a tournament quality course with varied elevations, intriguing course design and plenty of space both inside and out to grab a cold one in between or after a successful round of golf.
Waterloo is also home to Red Carpet, a privately-owned public course, as well as Sunnyside Golf & Country Club.
You can get your fill of golf over and over with 8 golf courses to choose from within 15 miles.
Waterloo Leisure Services and Golf Waterloo offers adaptive golf carts, too.  There is one SoloRider golf cart at each course. This cart can be used free of charge—just call the pro shop before stopping out to reserve the cart. Additional information on this program and adaptive golf throughout Iowa can be found by clicking the links below.
CV Adaptive Golf and www.adaptivegolfiowa.com